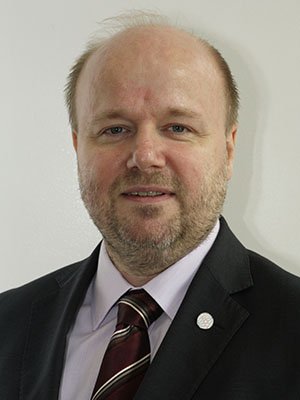 Petr JIRÁSEK
We live in difficult times. The global pandemic impacts everyone, people, societies and whole countries. The lockdown of the economy and the problematic situation in many industrial, cultural and public areas has resulted in some countries being close to bankruptcy. This is particularly true for countries which depend on the tourist and service industry. And there are quite a few of such countries, including those countries, which have managed the COVID-19 pandemic relatively well, without substantial loss of life.
We live in a fascinating time that we could not have imagined a few years ago. We live basically very freely with the ability to buy almost anything, anytime, anywhere. Communicate almost for free with anyone on our planet, often with people we don't know who pretend to be completely different people.
We live in a virtual reality full of social networks, information technology and even artificial intelligence. On the one hand, we try to protect our privacy, on the other hand, we leave it in the digital space at the mercy of fate. We depend on modern technology.
Our addiction is already so great that we can hardly imagine life without electricity, the Internet, a computer or a smartphone. Mostly we do not understand this new "modern" environment, we are enchanted in it by laymen using its perfection and imperfection.
We do not want to be aware of the threats posed by digital (cyberspace) space. After all, it is just a virtual reality.
The biggest threat thus becomes our very addiction, insufficient education (awareness) and understanding of what modern technology brings good and bad. However, the biggest threat is usually overconfidence, reluctance to expand one's knowledge and lack of critical thinking.
It is still possible to change this and not allow us to experience a global pandemic in the virtual world.
The 5th annual international professional conference Future of Cyber, which is an integral part of the FUTURE FORCES FORUM project, will bring a number of novelties and connect all the above topics. The traditional cyber pavilion with the Hacking Zone will be followed by open discussion panels supplemented by professional workshops.
During the discussions, domestic and foreign experts will respond to current topics such as crisis management and the role of leadership in crisis situations, the security of subcontracting chains, the risks of supplier dependence or international cooperation in the field of cyber security and defense.
Several discussions will follow on from the 2nd annual Field Signal Corps Conference and focus internationally on topics such as modern command and control systems, active reserves for ICT and cyber security, and more.
A complete novelty is the connection of the world of cyber security with artificial intelligence. As part of an extensive panel discussion, more than a dozen experts from state, academic and private institutions will discuss, among other topics, autonomous systems and cyber security, the limits of the use of personal data, the use of artificial intelligence in command and control systems and more.
We believe that the prepared program will attract experts in these areas, as well as all others affected by the issue in a broader context, and that it will contribute not only to education in the field of crisis management and cyber security, but also to mutual cooperation of all stakeholders.
I am looking forward to meeting you.
Petr JIRÁSEK
Chairman, Czech Cyber Security Working Group, AFCEA